Resurrection

Show

Production Information
Developed by:
Aaron Zelman
Production company:
ABC Studios
Brillstein Entertainment Partners
Plan B Entertainment
Filming location:
Los Angeles, California
Starring:
Broadcast Information
Country of origin:
United States
Premiere:
March 9 2014
Number of seasons:
2
Number of episodes:
10
Resurrection (originally The Returned) is an American fantasy television drama series about what happens if a person thought to be dead suddenly comes back to life in the way they supposedly died. The series is based on the novel The Returned by Jason Mott and is being co-produced by Brad Pitt, Aaron Zelman, JoAnn Alfano, Jon Liebman, Dede Gardner, Jeremy Kleiner, Michele Fazekas, and Tara Butters.
The series follows the residents of Arcadia, Missouri, whose lives take a surprising turn when their loved ones suddenly start to return. An 8-year-old American boy wakes up alone in a rice paddy in a rural Chinese province with no idea how he got there. Details start to emerge when the boy, who calls himself Jacob, recalls that his hometown is Arcadia, and an Immigration agent, J. Martin Bellamy, takes him there. The home he claims as his own is occupied by an elderly couple, Henry and Lucille Langston, who lost their son, Jacob, more than 30 years ago. While they look different, young Jacob recognizes them as his parents. Those closest to the family try to unravel this impossible mystery, including Sheriff Fred Langston, whose wife, Barbara, drowned 30 years ago while trying to save Jacob. But this boy who claims to be the deceased Jacob knows secrets about his own death that no one else knows -- secrets that Fred's daughter, Maggie Langston, will begin to investigate and discover to be true.[1]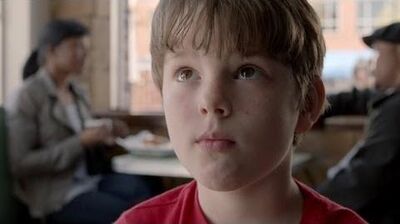 The series was first called The Returned after the novel it was based off of but changed names to Forever before ABC settled on Resurrection.
References
Edit